Words+Images: Sumona Roy 
This past weekend FAN EXPO CANADA, the country's largest entertainment convention descended upon Toronto's Metro Toronto Convention Centre. Fans of all ages had the chance to immerse themselves in the worlds of comics, sci-fi, horror, anime and gaming.
"We pulled out all the stops to give fans the experience of a lifetime at the show this year," said Andrew Moyes, Show Director, FAN EXPO HQ.
Here's a snapshot of some of the highlights in programming FAN EXPO CANADA fans had:
Stan Lee, the creator of the X-Men, Spider-Man, and Iron Man, returned to Toronto by popular demand! At 93, the legendary creator has enjoyed an extraordinary career that spans over seven decades. He chose FAN EXPO CANADA as one of his limited appearances in 2016.
The celebration of the 50th Anniversary of Star Trek had appearances by William Shatner, Nichelle Nichols and George Takei from the original series; celebration panels that included a screening of Star Trek Continues with the cast, and a course in the Klingon language.
There was the rare opportunity to hear from the number one Cosplayer in the World, Alodia Gosiengfiao. Visiting from the Philippines, Alodia shared her experiences about cosplay around the globe and what it is like to keep up with her millions of followers on social media.
Artist Alley was an absolute amazing experience of talent of all types.
Indie meets pro in this special area where fans found all of their favourite pencillers, inkers and writers.  A "must experience area" for anyone that was interested in meeting rising stars who work the front lines of the industry! From comics, graphic novels, limited edition prints and best of all, original art and sketches!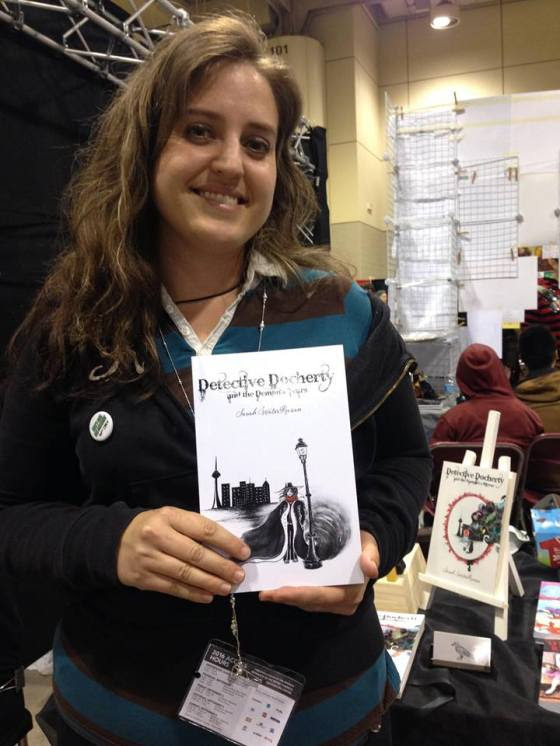 A favourite of ours was writer Sarah WaterRosen who has a series of books entitied, "Detective Docherty".  A definite must read!
The exhibitors area had fans experiencing the hottest new products and services before anyone else sees them! Companies from all corners of the industry showcased their upcoming projects and promos in the Exhibitor area, and fans got to be there for a sneak peek.
Over 900 retailers from all over joined FAN EXPO CANADA to make the experience unforgettable!  Specializing in everything comics, anime, gaming, science fiction and/or horror, these retailers had every fan needs. Whether it was comic books from any era, original artwork, graphic novels, memorabilia, games, toys or t-shirts – fans found it all here.
A very special thank you to the fine folks at Touchwood PR & FanExpo, EXCELSIOR! 
Images courtesy of bkonthescene