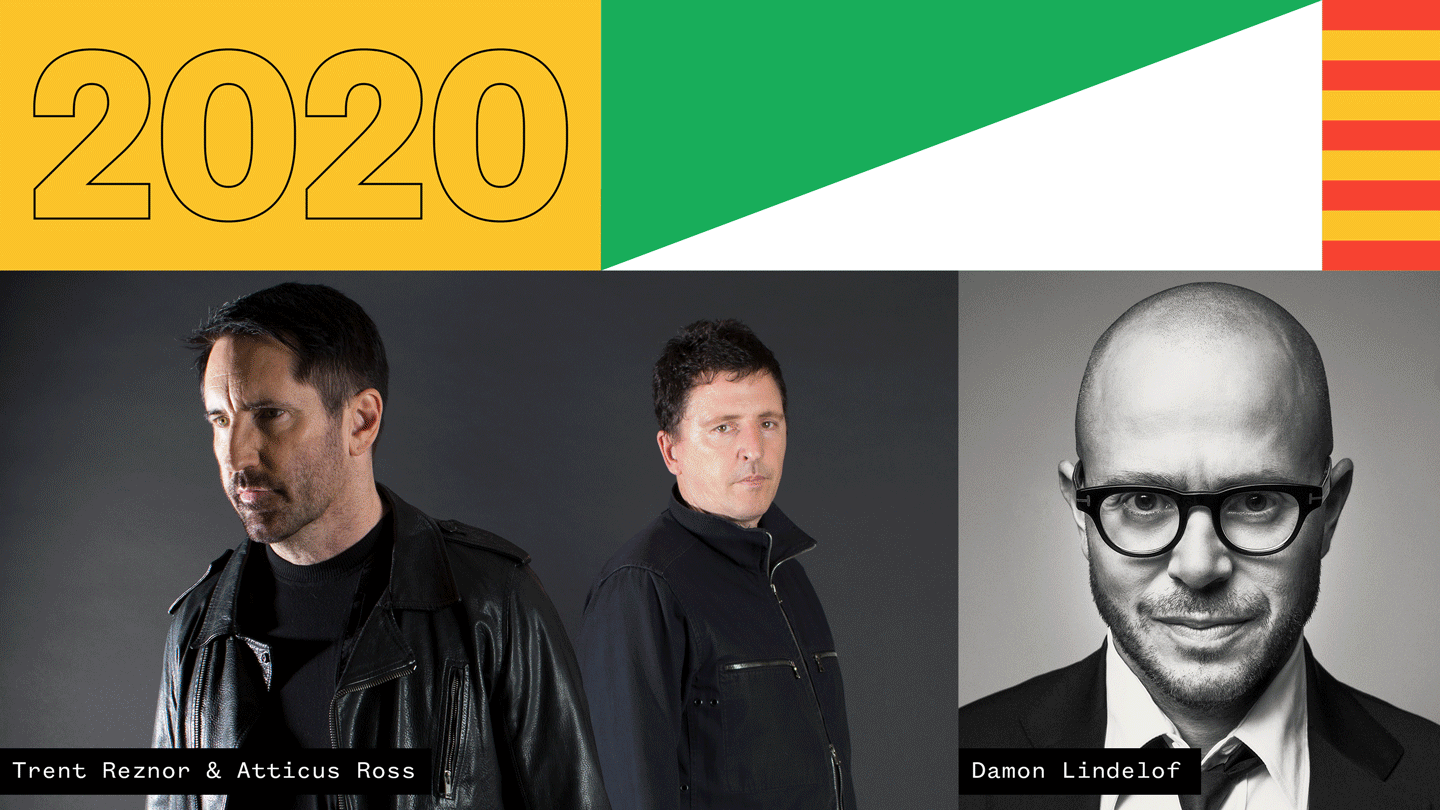 Keynotes added to today's lineup are Oscar, Golden Globe and Grammy Award-winning composers Trent Reznor and Atticus Ross — who also comprise Nine Inch Nails, which will be inducted into the Rock and Roll Hall of Fame this Spring join Emmy Award-winning Executive Producer and writer Damon Lindelof to discuss their collaboration on the HBO series Watchmen; multiple Grammy Award-winning musician, actress, producer, director, and writer St. Vincent a/k/a Annie Clark in conversation with musician, actress, writer, and director Carrie Brownstein.

Eight-time Grammy-nominated singer, songwriter, producer, activist, and actress Janelle Monáe; filmmaker, and writer and director of the Golden Globe nominated film The Farewell Lulu Wang; SM Entertainment founder Soo-Man Lee in conversation with Capitol Music Group COO Michelle Jubelirer; Academy Award-winning filmmaker Michael Moore has been added to a conversation with founding member of Pink Floyd, Roger Waters; and Executive Director of Los Angeles Department of Cannabis Regulation Cat Packer in conversation with Cannabis Doing Good and kindColorado president and founder Kelly Perez. 

Featured Speakers revealed include director and comedian Judd Apatow who joins Stephen Colbert; Congressional Cannabis Caucus founder U.S. Representative Earl Blumenauer; Agnese Nelms Haury Chair in Environment and Social Justice at the University of Arizona Noam Chomsky; co-hosts of Showtime's first late-night talk show Desus and Mero, Desus Nice and The Kid Mero; electronic musician and composer Holly Herndon; Academy Award-winning filmmaker Spike Jonze; criminal justice activist Kim Kardashian West; founder and CEO of DropLabs Susan Paley; journalist, author, television producer, and creator of The Wire, David Simon; acclaimed anime and film director Shinichirō Watanabe; stars and executive producers of #blackexcellence Kenya Barris and Rashida Jones; actress, activist and founder of I Weigh Jameela Jamil in conversation with President and CEO of the National Women's Law Center and co-founder of TIME'S UP Legal Defense Fund Fatima Goss Graves; Oscar and Emmy Award-winning actress and Creative Council chair of Everytown for Gun Safety Julianne Moore; Marvel Editor in Chief C.B. Cebulski with EVP and Creative Director Joe Quesada; and many many more. 

Last week we added the Midnighters, Festival Favorites, Shorts, Episodic Pilot Competition, Virtual Cinema, Music Videos and Title Design Competitions, plus some late-addition Features to the slate. These screening categories significantly add to the Film Festival lineup, promising provocative thrills, peeks at upcoming serials, and a whole range of innovative shorts and XR projects.

New artists are joining the Music Festival lineup every week. Recent additions include acclaimed country singer-songwriter Margo Price (who will also be speaking at the Conference), Houston rapper KenTheMan, New Zealand pop outfit Yumi Zouma, and Tanzanian bongo flava recording artist Diamond Platnumz. 

Catch up now! Time's a wastin'. This year's event is going to raise the roof of inspiration and we don't want you to suffer the FOMO of a lifetime.
REGISTER NOW TO SAVE!
You could wait until March and buy your SXSW badge when you arrive — you'll have amazing experiences, discover new tech, films and artists, and find life-changing inspiration and partnerships. But if you register before the Friday deadline, you'll also have the $125 you save on the walk-up rate, not to mention the chance to book a downtown hotel and make the most of your stay at the heart of SXSW. If you're a student or part of a group of 10 or more, don't delay — special rates are still available! REGISTER NOW
Current rate expires at 11:59pm PT/GMT-8 on Friday, February 14